MURCHISON LODGE
Daphne and Philip welcome you to the Murchison Lodge
The Lodge offers quality B&B accommodation with character. Enjoy warm and relaxed hospitality, a comfortable bed and a hearty breakfast before exploring Murchison and the surrounding countryside. The warm and welcoming timber Lodge is set on four quiet acres of mature wooded gardens and paddocks. Surrounded by mountains and bordering the Buller River it feels miles from anywhere but a 5-10 minutes walk will have you to "down town" Murchison with its pubs, cafés and eclectic shops. Stop for a couple of nights – there's plenty to do and you can return at the end of the day to friendly faces and a cold beer on the veranda or a wine in front of the log fire.
Rooms

The accommodation at the Murchison Lodge consists of four bedrooms along with a large communal lounge, dining area and covered verandas.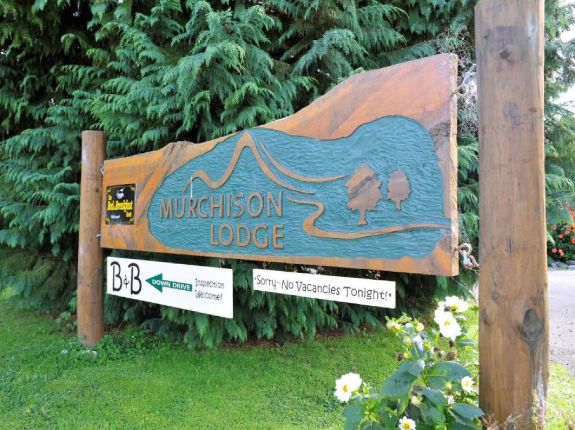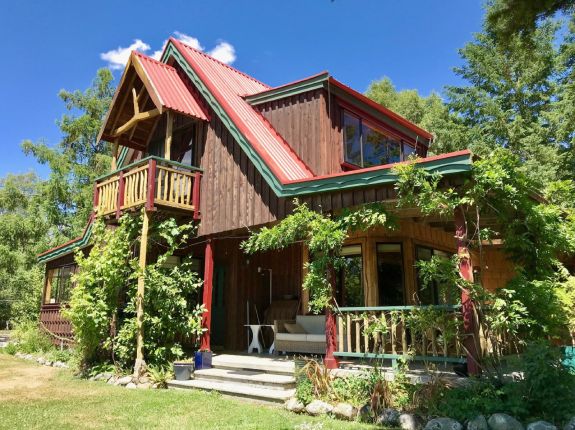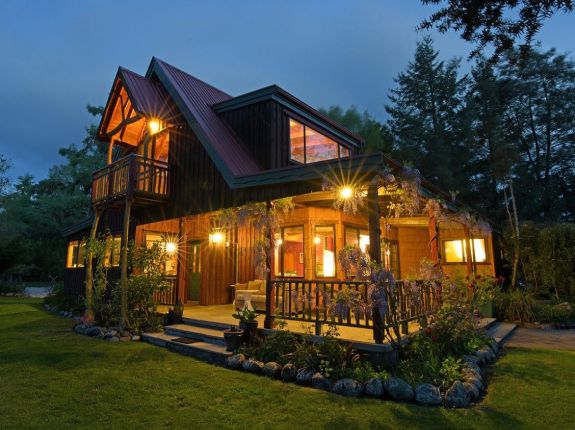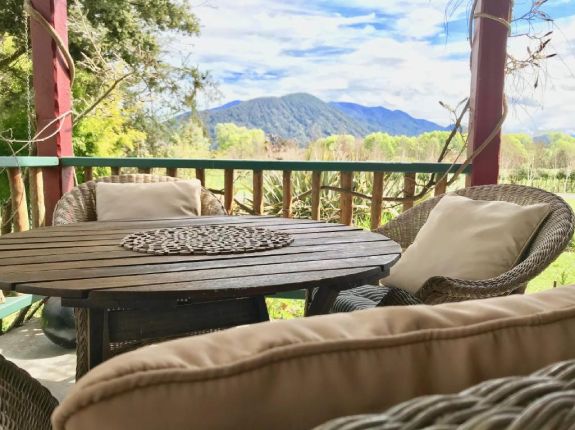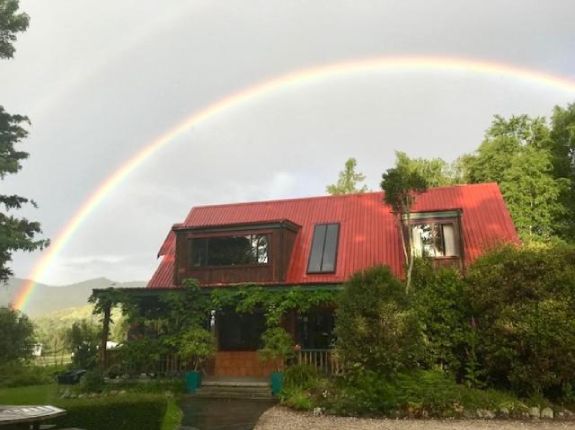 About Us
Set amongst 4 acres of gardens, Murchison Lodge offers free breakfast and free WiFi internet access. Guests can enjoy the cosy log fire in the guest lounge, or admire the mountain views from the terrace.
Breakfast consists of homemade bread, fruit from the orchard, homemade bacon and fresh eggs cooked on the BBQ. Home cooked dinner is served upon request, along with a number of local wines and beers. Free tea and coffee are available all day.
All rooms are heated, and come with a private bathroom. Some rooms include a private patio or views over Buller River.
Make Time for Murchison
It is tempting to just see Murchison as a stop over point – but look a little closer and you will find it really is a destination.
Nestled amidst the scenic splendor of the Southern Alps and the Buller River, Murchison is a haven for outdoor enthusiasts and nature lovers. The town is famous for its thrilling white-water rafting and kayaking opportunities, drawing adventurers from far and wide to experience the challenging rapids of the Buller Gorge.
The town also serves as a strategic point for exploring the Kahurangi National Park, renowned for its diverse ecosystems, captivating landscapes, and an extensive network of hiking trails. With its stunning natural beauty and warm hospitality, Murchison offers an unforgettable experience for anyone seeking to immerse themselves in the heart of New Zealand's wilderness.