Murchison is a small township (pop. 502) that still retains its Kiwi charm. Its history is based on gold and farming – interrupted by a massive earthquake in 1929. Visit the local museum for all the stories.
Increasingly, visitors are finding Murchison has much more to offer than being just a convenient stop-over. It is world-renowned for the activities its rivers and the surrounding area provides.
We can recommend all the following activities: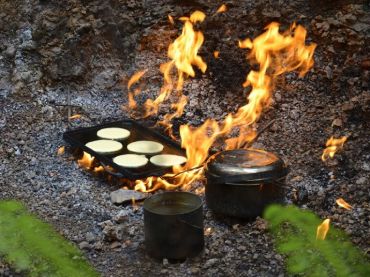 The Natural Flames Experience
This half-day trip takes you to an extraordinary spot in a local forest, where natural gas seeps from the ground feeding constantly burning flames. Yes – in a forest! The flames are licking the base of beech trees and are surrounded by mosses and ferns – it's a magical spot!
To get there, a 4wd takes you from Murchison up a local valley, passing remains of old oil wells, and across a working deer farm, before a beautiful hour-long walk through lovely bush. Once there, pancakes and billy tea are made over the flames before returning.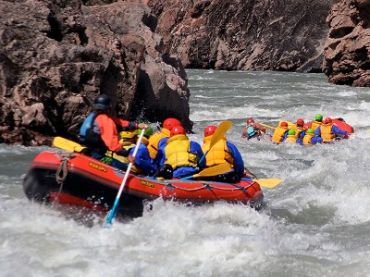 White-water Rafting
Try Ultimate Descents for exciting day trips locally on the Buller River, as well as multi-day trips on the Karamea. From gentle family rafting for the young adventurers to Buller Gorge rafting they have tours designed for all. Enjoy the freedom of traveling on the river in a fun loving and safe environment.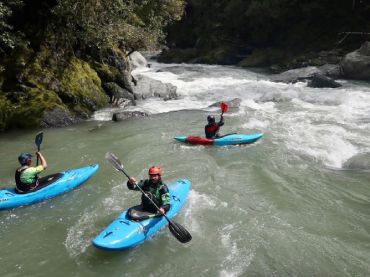 Kayaking
The kayaking is great! We have 14 runs within an hours drive of the Lodge between class 2 and 4. The New Zealand Kayak School offers instruction, gear hire and guiding services. Discounts are available for guests of the Murchison Lodge – ask us for details.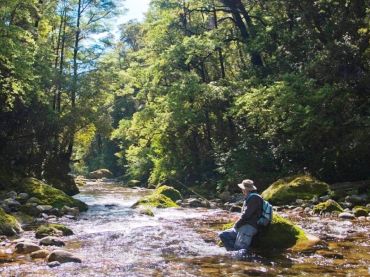 Fly Fishing
Murchison has clean, pristine rivers and lakes offering the perfect environment for freshwater fly fishing, salmon or trout fishing. Anglers of all age and experience can join a fishing guide on a freshwater fishing trip in Murchison. The area is famous for its brown trout fly-fishing – and its challenges! We can help arrange a fishing guide upon request.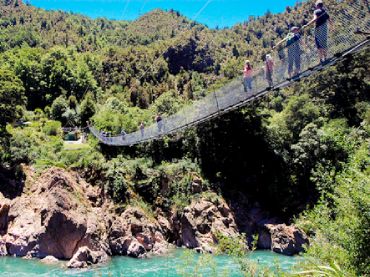 New Zealand's Longest Swing Bridge
The Buller Gorge is the home of New Zealand's longest swing bridge. Pan for gold then return across the river on a comet line! Or simply relax and view some of New Zealand's best native flora and fauna on one of the many nature walks.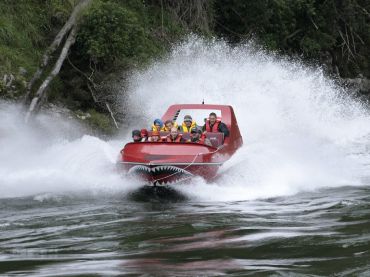 Jet Boating
Experience the great Buller jet boat, renowned for being one of the best in New Zealand. Enjoy a mind-blowing 40-minutes of pure thrill at 85km/hour. Ride through the beautiful scenery of a protected scenic reserve and have some real family fun on the awesome white water rapids. Departs from the swing bridge, just 15min by car from the Murchison Lodge.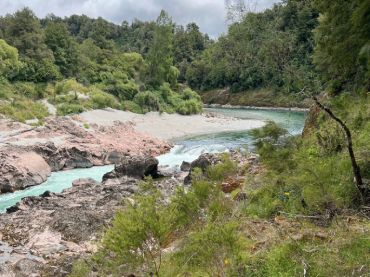 Walking and Cycling
The area offers many local walking tracks – from 10 minute strolls to multi-day tramps.
There are some good biking routes here, ask us for details.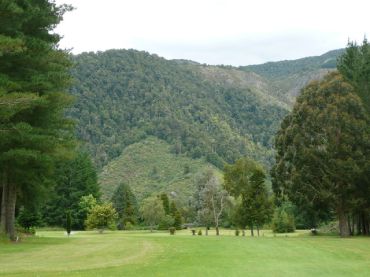 Golfing
Murchison offers a pretty, relaxed 9-hole golf course next to the Buller River. This is a public golf course that welcomes guests.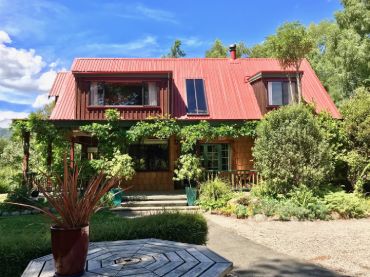 Relax at the Lodge
Or if any of the above activities don't grab you, just spend the day here! Go for a swim in the river or spend time on the veranda relaxing with a good book from our in-house library – the choice is yours.
Day trips out of Murchison
Murchison's central location at the top of the South Island means there are many places that can be visited within about 1.5 hours from here. For example:
Nelson/Motueka – Wine tasting, markets, museums, arts and crafts
Lakes National Park – Boat trips, many walking options
Maruia Springs – Waterfalls, walks and thermal hot springs
Pancake Rocks via Buller gorge and seal colony (a spectacular drive voted in the top 10 in the world by Lonely Planet AND Rough Guide readers)
Abel Tasman National Park – Kayaking, walking, beaches
Marlborough – Wine tasting (a variety of locally produced white wines, plus excellent Pinot Noirs)
When it finally is time to leave Murchison, we will be happy to help you out with ideas and plans for your onward trip.